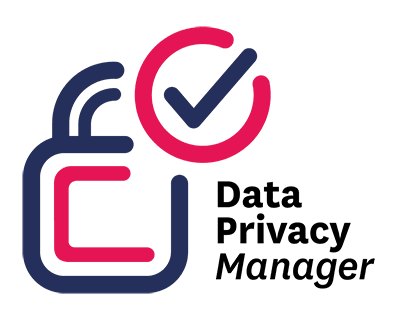 New Strategic Partnership with Data Privacy Manager
We are pleased to announce our new partnership with Data Privacy Manager. This well-rounded privacy platform will be introduced to our clients in Africa to tackle data and privacy-related challenges. It will also provide them with a single and unique 360-degree view of their customers' data lifecycle.
​Data Privacy Manager is a mature platform recently recognised by both Gartner and Forrester. It is used across a range of different vertical markets in Europe, helping organisations, both data controllers and data processors, regain control over personal data they've become entrusted with.
Data Privacy Manager is a comprehensive software platform for effective personal data management. It provides an automated solution for complex GDPR, NDPR and Law No58/2021 regulatory compliance obligations and challenges faced by organizations.
Data Privacy Manager would help organizations to regain control over their data. It facilitates collaboration between the Data Protection Officer, Legal, IT, HR, and Marketing, allowing them to create realistic and consistent responsibilities with each of the organizational unit's competencies.
The unique application allows organizations to focus on core business activities. Whilst, Data Privacy Manager takes care of GDPR, NDPR and Law No58/2021 compliant personal data management.
​Following the market's needs, DataWorks will be introducing Data Privacy Manager to the Africa's largest economies, including Ghana, Kenya, Nigeria and Rwanda - where the Law No58/2021, modeled after the General Data Protection Regulation, was adopted.
​Our strategic partnership with Poslovna inteligencija is extremely important to us, as there are growing concerns regarding Africa's data privacy issues. New data protection laws are being adopted by African countries, which shows the immense potential for innovative privacy solutions like Data Privacy Manager.